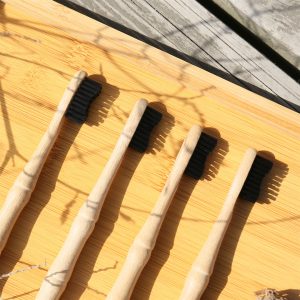 The most obvious difference between the two types of toothbrushes is the texture of the bristles. Hard-bristled toothbrushes can easily damage the enamel on the surface of the teeth. In addition, a little bit of carelessness can also damage the gums. The average person only needs to buy a soft-bristled toothbrush. However, to remove dirt from the teeth, the effect is the same whether you use a hard-bristled toothbrush or a soft-bristled toothbrush. The most important thing when brushing your teeth is to brush your teeth. In addition, wash the toothbrush thoroughly after each use, and remove the moisture as much as possible to make it dry and sterilize.
So why design a hard-bristled toothbrush? The dentist said: "This is especially designed for smokers or people whose teeth are difficult to clean."
Therefore, is the toothbrush used for bristles or soft hair? It varies from person to person.