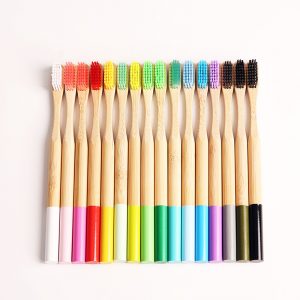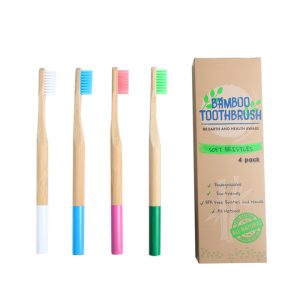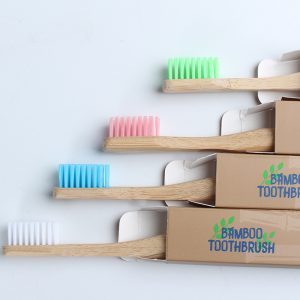 Product Details
Product Name:
Bamboo toothbrush 4 sticks natural bamboo toothbrush
Color:
Customized color
Age Group:
Adult
Material:
Wooden handle + bamboo fiber bristles
Place of origin:
Ningbo,China
Packing:
Carton,OPP Bag or customized
Use:
Cleaning teeth
Feature:
Green, Healthy, Effective, Clean and Soft Brush Head
In order to remove the pathogenic bacteria on the toothbrush, three effective methods of disinfection are introduced:
Alternate use. According to scientific studies, certain pathogenic bacteria can die on their own after being fully exposed to air for 1 week. This requires two toothbrushes to be used alternately for one week.
After each brushing, apply a layer of soap with high-efficiency bactericidal properties to the toothbrush. After 24 hours, wash off the soap and apply it after use.
Soak with 0.1% fresh clean or 0.1% to 0.5% peracetic acid. After brushing the tooth, put the toothbrush into the container containing the above disinfectant. The disinfectant should be a little more than the toothbrush. When it is used, it can be washed. The disinfectant is replaced after 1 week.